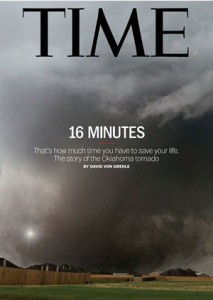 Your safe room should be in a basement. If a basement is unavailable, use a windowless interior room, the closer to the center of the building, the better. If you live in a mobile home, go to a place that will afford better protection. Mobile homes are not built to withstand the force generated by a small tornado.
Once you have established a safe place to take shelter, stock it with some basic, but very necessary, supplies. If these items cannot be stored in the safe room, keep them in a small backpack that can travel with you when an emergency arises. The Federal Emergency Management Agency recommends that you gather the following items:
* a flashlight with extra batteries;
* a battery-operated radio that receives the National Weather Service broadcast;
* a first aid kit;
* food and water to last at least a couple of days (food that does not require heating or water to prepare is best);
* a non-electric can opener;
* medicines you or other members of your family take on a regular basis;
* cash and credit cards; and
* heavy-duty shoes or boots.
When conditions are ripe for tornado development, the weather service will issue a "tornado watch." A watch does not mean …
Continue reading »